Events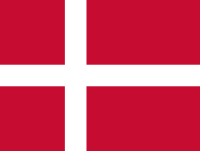 Danish class descriptions, Klasser Beskrivelse
June

Sun
Mon
Tue
Wed
Thu
Fri
Sat
1
2
3
4
5
6
7
8
9
10
11
12
13
14
15
16
17
18
19

20

9:00 am Meditation and Messages (Live Online or Virtual) - THIR...

Events for 20th June

Meditation and Messages (Live Online or Virtual) - THIRD DATE OF THREE June 20, 2020 (Solstice)

9:00 am to 10:30 am


NOTE: if you wish to make a payment via a different option than paying online. Please contact us at lightcenter@metacenter.ca. We will be happy to help you out.

ANNOUNCEMENT: please note there has been a time change for this event going forward. The time for the event has changed to 9:00 am to 10:30 am MDT (Calgary, Canada time)

Don't miss out!

If you cannot join us live online join us energetically. The

Details & Tickets



21
22
23
24
25
26
27
28
29
30
Events for 20th June
Meditation and Messages (Live Online or Virtual) - THIRD DATE OF THREE June 20, 2020 (Solstice)
9:00 am to 10:30 am
NOTE: if you wish to make a payment via a different option than paying online. Please contact us at lightcenter@metacenter.ca. We will be happy to help you out.
ANNOUNCEMENT: please note there has been a time change for this event going forward. The time for the event has changed to 9:00 am to 10:30 am MDT (Calgary, Canada time)Details & Tickets


Saturday 20th June
9:00 am Meditation and Messages (Live Online or Virtual) -...